What is a toner for skin and why does it matter in my skincare routine? We'll give you all the answers so you'll never have to worry about what to use on your skin.
Using a toner on the face is something a lot of people are still curious about. It's even more interesting to know that a lot of folks use one without even realizing why they do so.
Toner was formerly thought to be unneeded, overly astringent, and too drying, none of which are helpful to bright and healthy skin.
"They used to include high quantities of alcohol to help eliminate oil from the skin," says dermatologist Johnny Houston.
"However, the most recent generation of toners are way better and many of them are alcohol-free."
Face toner is a hidden weapon in skincare. You need a mild toner to lock in moisture.
Infused with skin-calming components including eucalyptus, peppermint, and aloe, it is available in a water-based liquid version.
Toner is great for even sensitive or dry skin. After cleansing, use a toner to ready your skin for your moisturizer and other skin treatments.
The best part is, toners are now available to address practically every skin condition and are no longer confined to treating acne and oily skin.
What exactly is face toner?
It's simply a substance that looks and works like water. Don't get me wrong, it isn't water. Hydrogen and oxygen aren't the only things in it.
Toners may also include acids, glycerin, antioxidants, and anti-inflammatories, depending on the formulation.
A toner is a fast-acting liquid that provides skin with a burst of moisture and removes some of the dead skin cells that have built upon the skin.
Facial toner serves as a transitional phase in the skincare process.
After cleansing your face, use this before applying your serum or moisturizer. It's an easy way to get glowing skin.
When should I use it?
Toning comes after washing according to Clara. A thorough wash helps to "sweep away" dirt, makeup, and dead skin cells so you get full benefits of the toner.
How do you use it?
Fortunately, applying toner is quite easy.
Toner may be applied using a cotton pad and swabbed over your face, neck, and chest.
Instead of using the cotton pad, you may alternatively apply some toner on your palms and then massage them gently on your face.
Who should use face toner?
Practically everyone. Toning goes the extra mile to clean and seal pores.
It comes highly recommended for oily or acne-prone skin. You may also find toners very useful if you wear makeup a lot.
For beautiful and healthy skin you really should infuse toning in your skincare routine.
What should I look for in my facial toner?
Dr. Styles says you should go for ingredients that your skin needs. Some of which are?
tea tree oil
aloe vera
Hydration with vitamin E
plant stem cells
rosewater
Chamomile
These ingredients according to him have soothing and moisturizing effects. Tea tree oil is known for its antibacterial properties.
What are the benefits of using facial toner? 6 benefits of using a toner
Facial toner can be very useful if you have oily skin. However, it has several other benefits.
1. Restores your skin's pH balance
Our skin is typically acidic, with a pH between five and six.
However, the alkaline nature of soap might disrupt this equilibrium. As a result, your skin may produce more oil. A toner may help balance this out.
2. Moisturizes
Some toners contain moisturizing ingredients, which aid to lock in moisture in the skin.
3. Shrinks pores
You could remove excess oil from your skin by applying a little amount of toner to a soft cotton ball or pad and gently blotting or wiping your face with it.
Related: 20 Best Cream Blush for a Chic and Natural Glow in 2022
4. It's a layer of protection
Toners may help seal pores and shrink cell gaps after washing, blocking pollutants and environmental toxins from penetrating the skin.
5. Prevents ingrown hairs
Ingrown hairs may be prevented by using toners that include alpha-hydroxy acids like glycolic acid.
6. Refreshes skin
When your skin is greasy or dirty, you might apply a toner instead of cleansing it.
Even while you're on the go, your skin will look and feel fresh.
10 Best Toners For All Skin Types
If you're looking forward to adding a toner to your skincare routine you're in luck. We've brought you the best toners the beauty world has to offer.
1. The Ordinary Glycolic Acid 7% Toning Solution
This toner is famous for its ability to reduce the appearance of wrinkles and congestion. It also evens out skin tone.
2. Thayers Alcohol-Free Rose Petal Witch Hazel Toner
This one's a best seller. It's made with aloe vera and undistilled witch hazel is known for its soothing properties. It calms irritated skin.
3. Milk Makeup Matcha Toner
Infused with matcha, this toner product purifies pores and rebalances your skin tone.
4. Dickinson's Enhanced Witch Hazel Hydrating Toner with Rosewater
Even if you don't buy this product for anything, buy it for the big bottle. It could even remove that stubborn mascara.
5. Avene Eau Thermale Gentle Toning Lotion
This toner contains thermal spring water for hydration and natural silicates for your skin's protection. You need this product.
6. Neutrogena Oil And Alcohol-Free Facial Toner
I love this one because it's very mild and refreshing to use. Plus, there are no harsh ingredients in it.
7. Borghese Effetto Immediato Spa-Soothing Tonic
Ever heard of calendula? This toner is with that plant, butcher's broom, and sage so you're sure it does nothing but cleanse and balance out your skin.
8. Dr. Jart+ Ceramidin Liquid Moisturizing Toner
Out with sulfates and parabens and in with ceramides to keep you hydrated. It's very good for combination, dry and sensitive skin.
9. Mario Badescu Facial Spray with Aloe, Herbs and Rosewater
Everything about this brand comes out well even their toner. It's perfect for dry skin thanks to its moisturizing properties.
10. Fresh Rose Deep Hydration Facial Toner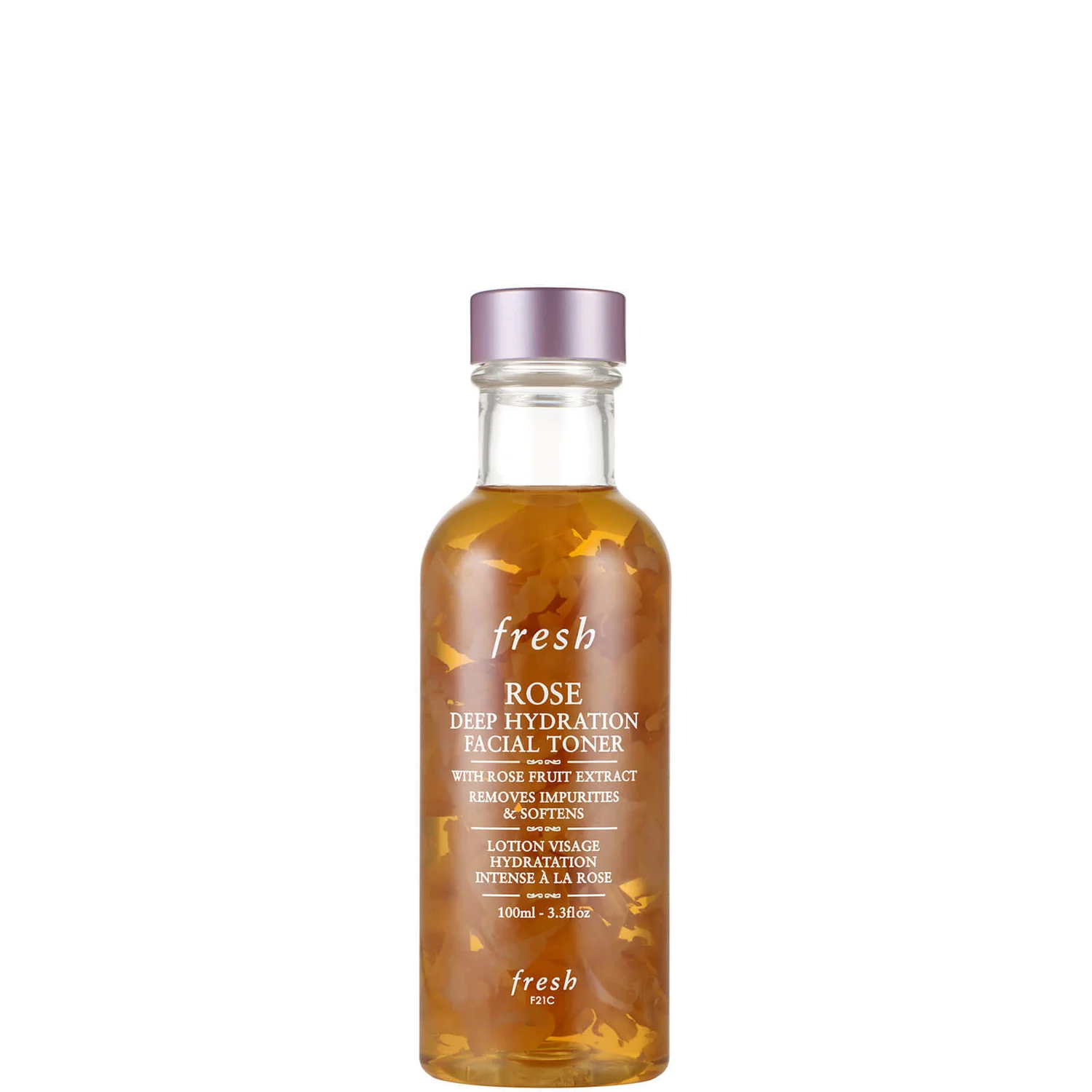 This one will hydrate your skin, cleanse it, and still minimize pores. Its alcohol-free formula is so gentle on the skin but still does the job well.
Summary
Get you a toner already because your skin needs it and because I said so. It's not always about product popularity but functionality.
What else do you need other than a product that cleanses your skin while keeping it hydrated?
However, if you have questions about this article? Kindly drop it in the comment box below, we will be happy to help you.
Don't forget to follow us on Instagram or Pinterest for daily updates.