Why would anyone use liquid eyeshadow? Don't roll your eyes just yet, because you are about to find out, and who knows, you could ditch your powder eyeshadow.
When it comes to eyeshadows, there is nothing more failsafe than using liquid eye shadow.
They are so creamy and simple to work with that you can't go wrong with them.
We love powder eyeshadows, but some of them are difficult to blend, leave specks beneath your eyes, and fade quickly.
I mean, you looked all dapper when you wore it, but by midday, half of your eyeshadow, if not all of it, was gone. Yikes.
When it comes to picking out eyeshadow, there's a lot to think about.
Finish (cream, matte, or shimmer? ), texture, grip, and so on are all important considerations.
The right liquid eyeshadow will leave you with a pigmented finish that is free of flaking or creping and that lasts much longer than its powdered equivalent.
In addition to being easy to use for beginners, liquid eyeshadow is also very user-friendly.
Plus, you can't beat the intense hue these eyeshadows have to offer.
So, whether you've never used a liquid eyeshadow before or simply want to experiment with a new formula, we've got you.
Here are ten liquid eyeshadows that will totally change your makeup game.
10 Best Liquid Eyeshadows
1. About-Face Daytripper Matte Fluid Eye Paint
Applying these pigments directly to your eyelids with the flat, doe-foot applicators provides a vivid splash of color that may be blended out with your fingertips or sculpted into a cat-eye effect.
You could use a sharp, flat brush and some color from the applicator itself, to create more accurate, detailed lines and artwork.
Even though there's plenty of time to fool about before they dry out, once that happens, there's no turning back. They stick.
2.Haus Laboratories Glam Attack Liquid Eye Shadow
There are two alternative looks provided by each tube. In many ways, it's like having two items in one.
This keeps getting better.
Using the doe-foot applicator side for all-over color, or the side of the applicator to produce a liner appearance, you may get a matte finish on your skin.
The thin, paintbrush-like end gives you a buildable metallic lining appearance if you require absolute accuracy.
3. Danessa Myricks' Colorfix 24-hour cream color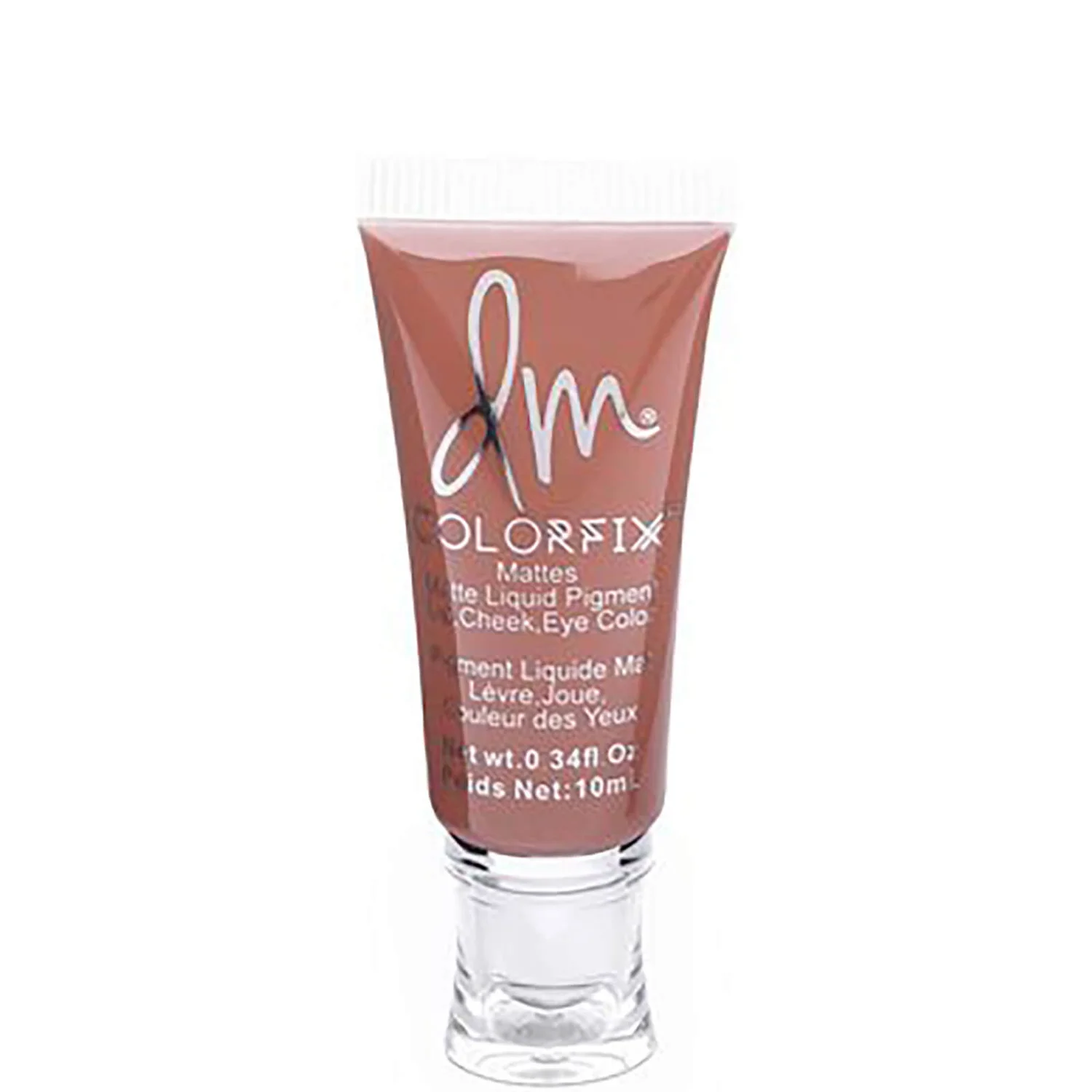 Whether you're looking for a matte, metallic, or high-shine finish, these creams have you covered.
These multipurpose, long-lasting compositions may be worn alone, mixed and matched, or applied to the eyes, cheeks, and lips.
As long as you're happy, we're simply passing through. You just have to love it.
4. Beautycounter Lid Glow Cream Shadow
In addition to Luster, one of the 10 lighting colors, all of them dry down to a smooth, no-smudge finish. Emphasis on "smooth".
Soothing ingredients such as coconut butter, shea butter, and shea butter nourish and soften your sensitive eyes. One of the reasons makeup artists love it.
5. Violette_ Fr Yeux Paint
It blends easily onto eyelids with a rich, saturated color.
For the application, slide the flat side of the applicator under and over the upper lash line, blending swiftly with fingers or a brush.
The tip may be used to create a form or a precise liner effect. It gives a matte or twinkling finish.
6. Credo Exa Light Show
There is no substitute for Exa's Light Show Color Melts when it comes to glitter.
Eye shadow, highlighter, or a layered look with powdered eye shadow, lipstick, and blush are all possible with this multifaceted Sparkler and Foil gel pigments.
Vitamin E and vitamin E are included in each tube for long-lasting hydration and smooth, easy application.
Creasing is not tolerated with this product.
7. MAC Dazzleshadow liquid
For those looking for a glittery, attention-grabbing alternative, MAC's Dazzleshadows are a great choice.
They seem to be glittery lip glosses, but they are really long-lasting eye shadows that come in a variety of hues and textures.
It's okay to make this one your favorite.
8. Ilia Beauty's Liquid Powder Chromatic Eye Tint
We chose Ilia Beauty's Liquid Powder Chromatic Eye Tint for its easy application, short drying time, and pigmented, soft powder finish that won't settle into wrinkles or fade after a few hours.
We chose Ilia Beauty's Liquid Powder Chromatic Eye Tint for its easy application, short drying time, and pigmented, soft powder finish that won't settle into wrinkles or fade after a few hours.
For a more low-key, graphic eyeliner effect, the flat, thin brush is a boon.
In addition to Gleam (shown above), there are seven more hues to choose from, all of which are really flattering.
9. One Size Eye Popper Sparkle Vision Liquid Eyeshadow
With only one application of One/Eye Size's Popper Sparkle Vision Liquid Eyeshadow, you'll look like a supermodel. Take it from me.
A high-impact, actually-opaque glimmer is the goal of these sparkly solutions, which are free of flaking and messy fallout.
This is the stuff you use if you've ever desired to seem moist and sparkly.
It may be used as an eyeshadow topper or as a stand-alone eyeshadow (no primer required).
10.E.l.f. Cosmetics Aqua Beauty Molten Liquid Eyeshadow
For this particular product, I won't say much. It speaks for itself.
You don't need to spend money on a separate eyeshadow primer when you can use this liquid recipe as a stand-alone eyeshadow that doesn't crease or budge. How awesome can this get?
How to Use Liquid Eyeshadow
"I'd rather stick to the powder eyeshadow that I know how to use," says someone who hasn't tasted the magic of liquid eyeshadow.
"Liquid eyeshadows look like lipgloss," you're right. They're that cute, but don't get confused about the makeup store.
Here are the basics when applying a liquid foundation:
1. Apply the primer
Applying an eyeshadow primer is a must if the shadow you've selected doesn't clearly specify that it also has built-in priming qualities.
It looks like a liquid eyeshadow.
There are many methods to package eyeshadow primers, including doe-foot applicators in tubes or pots, or squeeze tubes.
You'll want to start by applying a little quantity to your eyelid and blending it in with your finger from the lash line to the crease.
Basically, put the primer where you want to put the eyeshadow.
2. Apply liquid eyeshadow
Using a doe-foot applicator, dip the applicator into the product and apply it to your eyelid using small delicate strokes.
The shadow will seem streaky if you use long strokes. As many times as necessary, dip the applicator into the product and apply it to your eyelid.
Using a synthetic brush or your finger, dab a little quantity of liquid shadow onto your eyelid and mix it in until it's evenly distributed.
3. Layer and finish
The second coat of liquid color may be applied if you'd like to get a more vibrant effect.
Add your preferred mascara and eyeliner to the appearance after you've got an eye makeup look that you like.
Related: The 10 Benefits of a Clay Face Mask for Your Skin 2022
Eyeshadow: liquid or powder?
I know you're so used to your powder eyeshadows but have you ever tried a liquid eyeshadow. Hello?
You could assume that powder eyeshadow is the greatest because of its convenience but don't jump to conclusions just yet.
When determining whether to use a powder or a liquid eyeshadow, here are some things to ask yourself.
How easy is it to use?
When comparing liquid versus powder eyeshadow, one obvious concern is which is simpler to apply.
Because liquid eyeshadow comes with an applicator, you don't need to look for a brush or other tools to apply your makeup.
When it comes to powder eyeshadow, you have to take a little more effort to select a good applicator. In most situations, you'll need at least two applicators to get the desired appearance with many colors.
If you want a quick makeup look, the liquid is the way to go. Because each liquid eyeshadow color comes with its own brush, you'll never have to search for a clean eyeshadow brush again.
Powder eyeshadow, on the other hand, maybe nearly as simple to apply if you have a lovely make-up area at home and a few decent eyeshadow applicators.
What does it look like?
You may believe that liquid eyeshadow is heavy, whereas powder eyeshadow is light and subtle.
That is true for certain cosmetic companies, but the finest liquid eyeshadow is much more adaptable.
A wonderful liquid eyeshadow may be applied in one coat and provides very light coverage.
You can also build up several layers to achieve an incredibly rich color.
The same technique can be used with the right powder eyeshadow.
The powder has a natural tendency to give you a more subtle appearance, making it ideal for daytime wear.
However, with the appropriate method, you may build up powder to get bright and vivid hues.
Okay, we have a tie here.
How long is it going to last?
The powder is preferred by certain eyeshadow users since it is believed to stay longer, and we agree.
It's true that some liquid eyeshadows don't stay very long.
However, if you apply an eyelid primer beforehand, you can easily correct this.
A primer helps your eyeshadow stay longer, so whether you choose liquid or powder, you'll look amazing all day.
Also, keep in mind that certain liquid eyeshadows, like powder, are designed to last a long time, so they are fantastic options if you want to ensure your product is actually long-lasting.
Frequently Asked Questions on Liquid Eyeshadow
Are liquid eyeshadows good?
Of course, they're good. It's almost impossible to mess it up. Do you mess up your lip gloss? It's that simple.
Does liquid eyeshadow crease?
Take liquid eyeshadow as your buddy. It sticks around no matter what. So no, it doesn't crease. It's literally failproof.
What do you put on eyelids before eyeshadow?
A primer.
It's a good idea to start with a primer to apply your eyeshadow.
This not only helps to set the shadow but also prepares the eyelid by removing discoloration.
Should you put foundation on your eyelids?
Your eyelids should not be covered with foundation or concealer at all.
It will cause your eye makeup to twist if used as a layer.
Use a brush for medium to full coverage or your fingertips if you want a more sheer finish.
Can you use setting powder on eyeshadow?
this actually reduces the vibrancy of the eyeshadow
Setting powder also helps to smooth up the transition between various eyeshadow colors on your lids.
Takeaway on Liquid Eyeshadow
I bet you are already thinking of getting a liquid eyeshadow for yourself, who wouldn't?
Not after we've completely cleared your doubts about this amazing makeup product.
Liquid eyeshadows are just perfect, you'll love them just as much as we do.
So, get you a liquid eyeshadow and take your makeup game to the next level.
Have any more questions about liquid eyeshadow? Kindly drop it in the comment box below, we will be happy to help you.
Don't forget to follow us on Instagram or Pinterest for daily updates.