A lot of skin conditions could cause our skin to look dull, which is why we're continually searching for how to get lighter skin.
Some of these skin conditions include dark spots, freckles, acne scars, and an uneven skin tone.
Most ladies want that fair and spotless skin, but just don't know how to get it. Luckily, I do.
Matter of fact, having a fair complexion has long been connected with beauty.
The desire for a lighter skin tone may be traced back to Japan's Nara Period (710-94) when ladies used a powder called oshiroi to whiten their faces.
If you want to lighten your skin tone, the technique you employ counts.
It's possible to maintain a healthy glow to your skin with a few easy steps which I'll be showing you.
What Is Skin Lightening?
A skin lightening product or technique is used to lighten your skin tone, as well as acne spots sunspots, and other pigmentation issues on your face and body.
Most changes take place over a lengthy period of time.
Melanin-inhibiting ingredients, both natural and synthetic, are also used in skin lightening to achieve a lighter complexion.
It's not the same as skin whitening.
What Is Skin Whitening?
According to Dr. Simon a dermatologist, skin whitening is more aggressive than skin lightening.
Skin lightening is a term that may be used interchangeably with "skin bleaching," and it frequently refers to a significant alteration in skin tone.
Bleaching chemicals like hydroquinone and mercury are often used in whitening creams to disrupt the development of melanin.
Skin whitening is seen as more harmful than skin lightening since these substances are potentially damaging to the skin and might cause additional health concerns.
For the sake of your skin's health, Dr. Simon advises you don't whiten your skin.
Why Should I lighten my skin?
Have you seen a newborn baby's skin? It's flawless. The thing is, as time passes, we all begin to show signs of aging.
UV damage, free radicals, irritants, pollution, and skin damage are all an issue.
Skin lightening's ultimate objective is to restore your skin to its original, healthy color.
Avoid products containing hydroquinone and mercury at all costs. They could damage your skin.
How to Get Lighter Skin Naturally
Let's get down to business. How can you get brighter skin naturally?
1. Cucumber Slices
Cucumber is a natural ingredient that should not be overlooked if you wish to lighten your skin.
It is a well-known home remedy for treating dark circles under the eyes.
How to Use
Slice the cucumber into thin slices and place them on your skins for 5-10 minutes.
You will get smooth, soft, youthful, and shining skin.
2. Lemon juice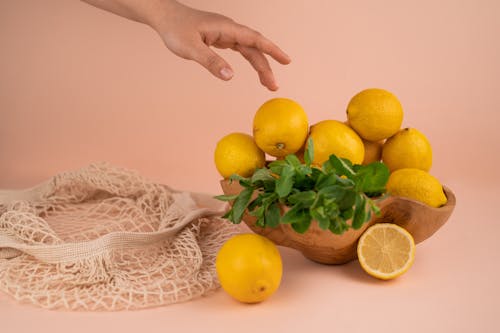 Since the dawn of time, lemon juice has been utilized for a variety of skin-related ailments.
Its acids not only lighten the skin but also exfoliate.
It's thought of as a natural skin-lightening agent. '
Lemon juice on its own may cause skin irritation, but when mixed with water, it can be a natural remedy.
Lemon juice contains vitamin C, which lightens skin by decreasing melanin.
Melanin is a pigment that gives color to your skin, eyes, and hair.
This has undergone clinical testing. Melanin in our skin, on the other hand, plays a crucial function in shielding us from the sun's UV radiation.
Unfortunately, our skin generates too much melanin at times, resulting in black blotches.
Lemon juice may be used to cure these black spots.
How to Use
Dab it on your skin with a cotton ball.
Leave it on for 15 minutes, then rinse with lukewarm water.
Repeat for atleast 3 times week. You shoud see results after a month.
Don't forget to put on sunscreen afterward.
Lemon juice will make your skin more sensitive to the sun. And, don't let it get into your eyes.
Related: The 20 Best Body Scrub for Healthy and Glowing Skin
3. Shea Butter
Shea butter is a well-known and well-documented skin-lightening substance.
It has been shown to enhance the tone and texture of aged skin, giving it a more youthful appearance.
Shea butter may also be used to treat acne-prone skin irritation and discomfort. It is essential to avoid refined shea butter when it comes to skin lightening.
Use raw, cold-pressed shea butter instead. This way you'll get the full effect of a high concentration of skin-lightening chemicals.
4. Aloe Vera
People use aloe vera on their skin to help with different skin conditions.
It can be used to heal wounds and skin irritations. Many people use it to treat acne scars, which are caused by clogged pores.
Aloe vera can help your body fight off inflammation, which makes scars less likely to form.
As it turns out, aloe vera can help lessen hyperpigmentation in people who have acne scars through a compound called aloesin.
Aloesin helps to stop the overproduction of melanin, which makes acne scars less noticeable by fading them.
How to Use
Mix 2 tsp of aloe vera gel, 1/2 tsp of turmeric, and 1 tbsp of honey in a bowl. Then, apply this to your face and neck and let it dry.
Leave it on for about 15 minutes, then wipe it off with a cotton pad soaked in cold milk.
Wash your face with cold water afterward.
5. Coconut Oil
You may use coconut oil in a variety of ways to improve the health of your skin because
it has anti-inflammatory, anti-bacterial, and anti-oxidant properties.
Coconut oil is an excellent choice for those with dry or normal skin because it's very hydrating.
How to Use
Mix 2 tsp of rice powder with a few drops of coconut oil and mix well.
Apply a thin layer of the mixture to your skin and let it dry.
If you're looking to lighten your skin tone, you really should try this.
6. Cold rosewater
Rosewater has anti-inflammatory effects, it lowers the redness of your skin.
Spraying cold rose water on the face can leave your skin wonderfully fresh and also improve the complexion.
The best part? You can use it any time.
7. Milk
Lactic acid is the magic word here. It's very effective in reducing hyperpigmentation.
The good news is that any cow or goat milk will work.
How to Use
Cleanse and dry your skin.
Soak a washcloth in warm milk, drain the fabric till it is damp but not dripping.
Massage the milk unto areas you want to lighten.
Related: 20 Best Body Oil For A Glowing Skin
8. Besan, Lemon & Turmeric Face Pack
Besan or Gram flour is a natural cleansing agent that may be used to exfoliate dead skin cells and pollutants from your skin.
It also smoothes and rejuvenates your skin.
Lemon has modest bleaching qualities that may help lighten blemishes and stains on your skin.
When you add a sprinkle of turmeric, you may achieve an even-toned skin, and the benefits are almost instant.
How to Use
To make a smooth paste, combine the besan, lemon juice, and turmeric.
Apply evenly to clean, dry skin.
Allow it to sit for 20 minutes.
Massage your face in circular strokes with damp fingertips.
Rinse well with water.
9. Yogurt
Milk and yogurt both have lactic acid in them, which is a mild skin lightening agent.
It has a lot of vitamin B12, which has been shown to make skin lighter and encourage healthy cell growth.
It will also help you get rid of dead skin, minimize enlarged pores, and nourish your skin.
How to Use
Massage your skin daily with yoghurt
Rinse off with cold water
10. Vitamins
It's important to eat a diet rich in vitamins and minerals to nourish your skin from the inside out.
Make sure to eat a diet rich in vitamins, antioxidants, and minerals if you desire glowing skin.
Some skincare products include these vitamins so you should look out for them when shopping.
Vitamin C
As far as skincare goes, Vitamin C is the finest all-around vitamin. There are several ways in which this one chemical might help your skin.
It is a powerful antioxidant that may help shield you from the sun's harmful rays.
This makes it ideal for protecting the skin from UV damage, which may lead to uneven skin tone.
Helps your skin heal itself and increase collagen levels.
As a result, scarring may be less likely.
It inhibits Tyrosinase, which slows down melanin production, thus preventing hyperpigmentation.
So you see why you shouldn't play with your vitamin C?
Vitamin B
Vitamin B can help your skin's outer layer hold on to more moisture and subsequently keep your skin from aging.
This means that it makes your skin look soft and smooth and lessens fine lines.
It is also good at protecting your skin from free radical damage and keeping your skin tone even.
Vitamin E
It hydrates skin, prevents sun damage, and rejuvenates skin thereby reducing signs of aging.
4 Tips on How to Get Lighter Skin
There are other ways you can get lighter skin without any hassle. Here's how.
1. Drink enough water
This is one of the most effective ways to achieve radiant skin. It's good you hydrate your skin from the inside out.
Drink at least 2 liters of water daily to help flush out toxins from your system. The simple formula is toxins out; healthy, brighter skin in.
2. Sleep well
Ever heard of beauty sleep? Yes, your body needs up to 8 hours of sleep. Sleeping helps stimulate blood flow, that way you wake up glowing.
Lack of sleep could make your skin seem dull.
3. Don't skip sunscreen
Always have your sunscreen on even when you are indoors. Exposure to the sun can cause your skin to appear dull. Sun damage is terrible.
Protect your skin at all times. Also, use sun hats and sunglasses when stepping out under the sun.
4. Moisturize
Moisturize at least 2 times a day. It'll help keep your skin moisturized and flakes-free thereby making your skin brighter.
Frequently Asked Questions
Does vitamin C lighten skin tone?
Vitamin C fades dark spots and lightens hyperpigmentation, which makes your skin look brighter.
Vitamin C stops the production of dark spots, sun spots, acne scars, blemishes, and hyperpigmentation caused by melasma.
It also evens out the skin tone.
Why is my face darker than my body?
In general, the skin of our face is darker than the rest of our bodies because it generates more melanin.
The sun's damaging rays may destroy the skin's melanin cells, and the face is the first area to be affected.
Why do I have uneven skin tone?
Hyperpigmentation, or uneven skin tone, is the darkening of the skin in an irregular pattern.
This is caused by an over-production of melanin.
How do I get rid of uneven skin tone?
Moisturize, cleanse, and exfoliate your skin. This will keep dead skin cells away and give you an even skin tone. Use serums that contain Vitamin C.
Can you lighten your skin color?
It is possible to lighten and balance out skin discolorations by skin bleaching, a cosmetic procedure.
Bleaching creams may be purchased over the counter and prescribed.
Skin lightener may be applied to the whole body in order to modify a person's complexion, but this can be quite dangerous.
Final Thoughts
It's possible to lighten your skin and get back that radiant skin you had as a baby.
Natural ingredients such as yogurt, milk, lemon, and the rest are very effective for skin lightening.
If you want commercial skincare products, stick to products that contain vitamins. Avoid buying products that contain hydroquinone, it'll bleach your skin.
If you have questions about this article? Kindly drop it in the comment box below, we will be happy to help you.
Don't forget to follow us on Instagram or Pinterest for daily updates.