Foundations for oily skin are usually produced with a target audience in mind, although almost anyone can use a foundation.
For long-lasting makeup, you really want to choose a foundation that works perfectly with your oily skin.
I mean it's so frustrating to look in the mirror midday and your face looks greasy and clogged-up despite how well you set your face when you put on the makeup.
That's the face no lady wants to wear at all.
This is why picking the right foundation is so important.
A good foundation literally hides your flaws, and I mean dark spots, skin burns, acne, leaving you feeling confident about yourself.
Having oily skin is not the worst thing that can happen, as some people think. You just need to find the best foundation for oily skin if you have that type of skin and stick with it.
Criteria for picking the best foundations for oily skin
Pick any foundation available at the store and then keep whining about how oily your skin is? Not really.
It could be a bit difficult to find foundations for oily skin that don't fade or smudge off throughout the day.
This is because there's a likely chance that your foundation will mix with your natural face oils and then wear off, leaving your skin clogged and greasy.
But you won't give up on makeup because of your skin type, would you? I guess not.
Top 10 Best Foundations for Oily Skin in 2022
So here are the basic things you should look out for when picking foundations for oily skin.
1. Choose water-based foundations.
So there are both oil-based and water-based liquid foundations for oily skin types.
Thick foundations are mostly oil-based and that will make your skin heavy so you would like to go for a lighter foundation that is water-based.
For oily skins, water-based foundations work best.
Check for the ingredients and if the first thing you see there is water then you are good to go.
2. Compact powders are friendly
A lot of good foundations for oily skins come in powder or compact form.
They tend to absorb facial oils leaving your face matte all day. Plus, they do not wear off like the liquid ones, so they are oil-skin-friendly.
Now that you know what to look out for when choosing a foundation, let's talk about the products that can give your makeup that flawless finish.
1. Fenty Beauty Pro Filt'r Soft Matte Powder Foundation
Powder foundations have had a terrible reputation because of their thick, cakey compositions.
But Fenty Beauty's Pro Filt'r Soft Matte Powder Foundation is buildable and lightweight.
Use as a foundation or layer for extra coverage. It's waterproof, available in 50 hues, and is perfect for oily or acne-prone skin.
This super-compact has a handy sponge for touch-ups, but you could use a powder brush or a blender sponge for everyday full-face makeup.
Apply a light coating all over your face, blending around the jawline, temples, and ears, then apply an additional coat to any areas that need more coverage.
To avoid a matte finish, delicately spritz your face with a moisturizing face mist or lightly press a highlighter over your cheekbones, nose, cupid's bow, and chin.
2. Dior Backstage Face & Body Foundation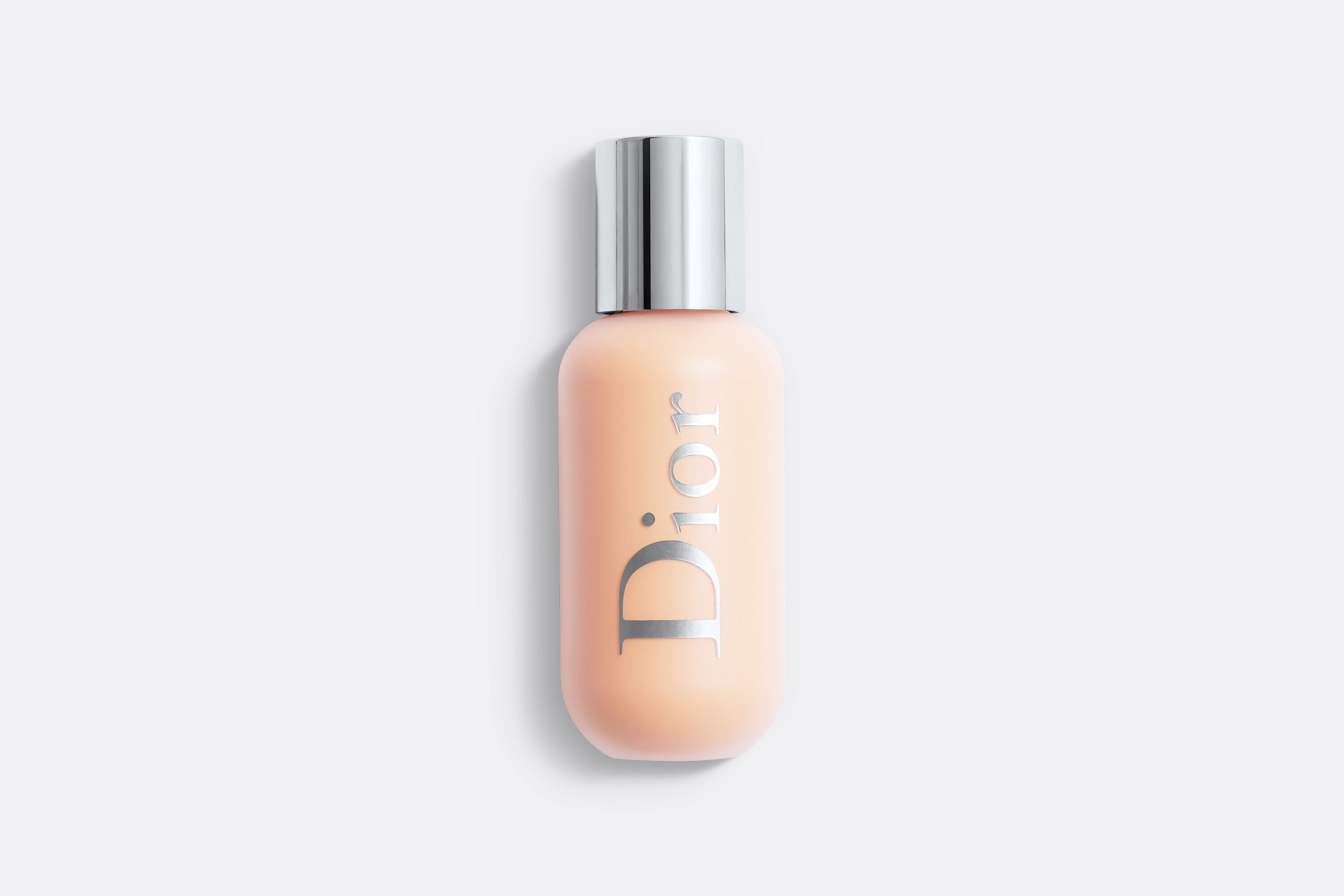 Suitable for oily and regular skin, Dior Backstage Face & Body Foundation offers a "second-skin finish,".
The waterproof, sweat-resistant composition won't budge even in hot, humid weather.
In order to get an ultra-smooth finish, blend with a thick foundation brush and press in with a moist sponge or clean fingertips.
Apply setting powder to decrease shine.
With 40 hues, there's something for everyone.
Apply three colors of foundation from cheek to jaw, cross your eyes, and look into a mirror. The color that fades away is the appropriate fit.
3. Infallible Pro-Matte Foundation
This cult-favorite drugstore foundation is loved by oily skin types. The oil-free product is lightweight and may be built up to full coverage to disguise blemishes. Plus, it won't slide about once you apply it. To maintain matte, you may need to reapply powder. This foundation has wonderful coverage without becoming cakey and remains matte all day.
4. Estée Lauder Double Wear Stay-In-Place Makeup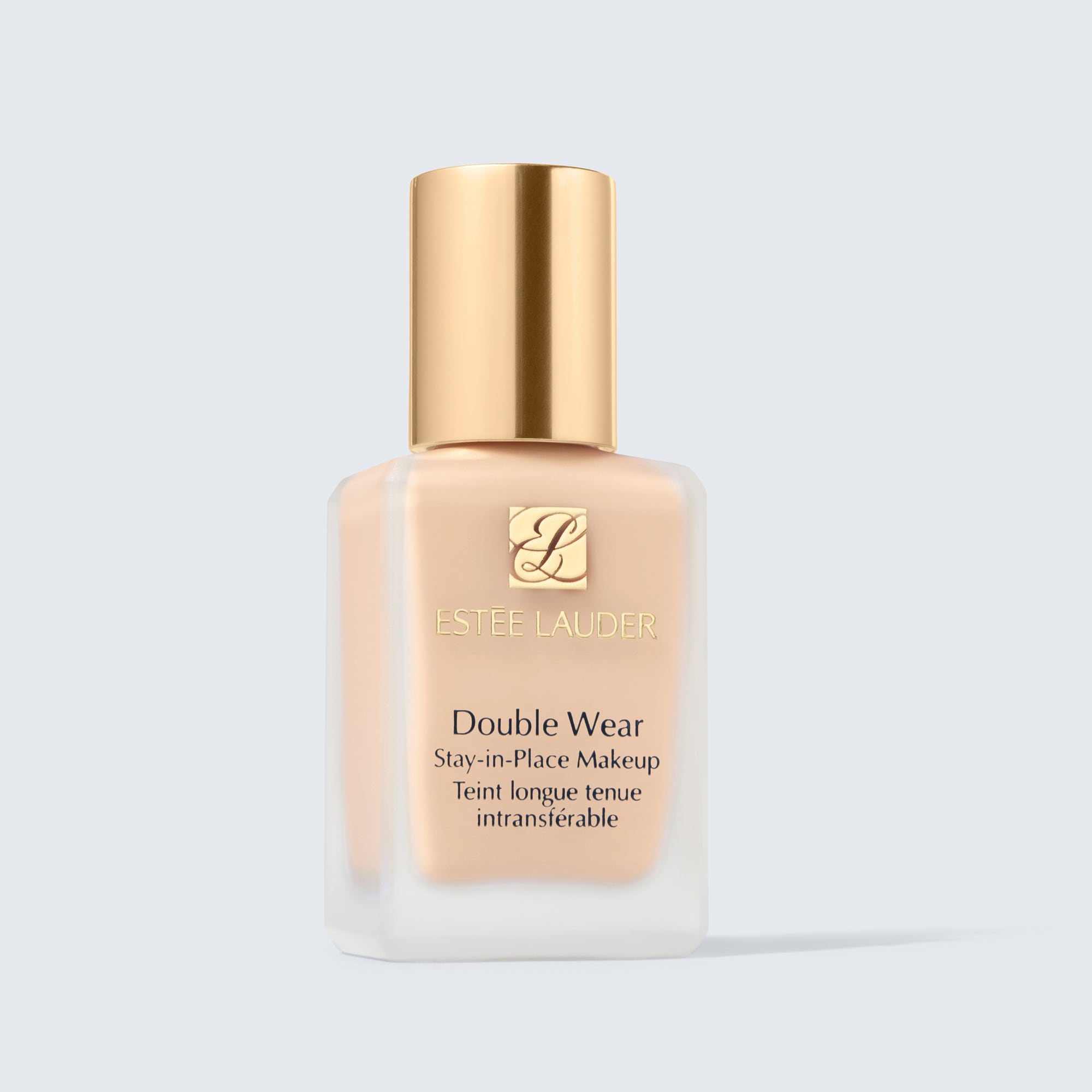 Classics are timeless. Estée Lauder's Double Wear Stay-In-Place Makeup's full-coverage matte texture keeps shine at bay all day. It applies like water but dries to a powder-like finish, reducing redness and shine. Because the formula is oil-free, it won't clog pores or run out at the first sign of sweat, sun, or humidity. The product comes in 56 hues and doesn't give darker complexion tones a gray tinge.
This formula dries fast. So it's important to integrate it in quickly. Begin by swiping a little amount of foundation from the middle of the face outwards. Then, using the same brush, mix outward in quick circular strokes. To finish, dab a little on the earlobes and beneath your jaw.
5. SkinClearing Oil-Free Makeup
Salicylic acid is used to treat acne because it may remove oil and keep pores clean. Salicylic acid also has an anti-inflammatory impact on the sebaceous glands. This blemish-busting ingredient is in Neutrogena's acne-fighting foundation, which controls oil and feels lightweight on the face.
6. Make Up For Ever Water Blend Face & Body Foundation
Makeup For Ever's Water Blend Face & Body Foundation is light, sheer, and comfortable to wear.
The hues are true to life, and the formula is light and airy, so it doesn't call attention to pores.
Because it's made up of 80% water, it has a gel-like texture that moisturizes while still providing coverage.
It provides a silky finish that doesn't need you to powder.
For a lighter application use a brush rather than the sponge that comes with the compact.
7. Ere Perez Quinoa Water Foundation
We can't stress how effective water-based foundations are for oily face coverage.
Ere Perez's Quinoa Water Foundation, which is enriched with quinoa to help repair inflammation and promote suppleness is highly recommended.
Another major component, blackcurrant, provides your skin with antioxidants and vitamins to preserve it. Apply it with a thick foundation brush so that the product really sinks into the skin.
This will also make it easier to apply a small coat and then add additional coverage.
8. Outlast All-Day Stay Fabulous Foundation
CoverGirl's smooth, medium-coverage base is a triple-duty primer, concealer, and foundation combination that has been proved to perfect skin and stay in place.
The blendable product gives the coverage of a concealer and lasts all day while feeling light on the skin and without appearing heavy or cakey.
This foundation has some of the most desirable qualities which are:
9. Giorgio Armani Beauty Power Fabric Foundation Balm
This balm-to-powder product glides on smoothly and provides shine-free coverage with a subtle veil.
Giorgio Armani Beauty's Power Fabric Foundation Balm is long-lasting and waterproof, making it ideal for oily skin types.
Take the compact with you wherever you go; the attached applicator makes the application a breeze. Instead of stacking the product, dab it on softly to build up coverage.
10. Maybelline New York Fit Me Matte and Poreless Liquid Foundation
Rejoice, oily-skinned people.
This foundation provides medium coverage while skillfully concealing (and not clogging) your pores.
Fit Me Matte + Poreless Foundation from Maybelline New York feels velvety smooth on the face and won't sink into fine wrinkles or accentuate inflamed pores.
The liquid makeup is fragrance-free and oil-free and available in 40 colors. Because the texture is light and breathable, it will feel much like your skin.
This product is amazing at erasing blemishes, discoloration, and fine wrinkles.
It also removes afternoon shine, allowing you to toss off the bundle of blotting papers strewn across the bottom of your handbag.
If you like, Fit Me Matte + Poreless is also available in a 1.3-ounce mess-free pouch (instead of the one-ounce bottle).
Frequently Asked Questions on Best Foundations for Oily Skin
Should you wear foundation if you have oily skin?
When it comes to oily skin, you may choose between a powder and a mattifying liquid foundation.
A stippling brush may also be used to apply foundation in a way that doesn't drag the substance.
What do you put on the foundation before oily skin?
Priming your skin is always a good idea. It's important to use makeup primer when you have an oily skin type.
When it comes to your T-Zones (oiliest regions), you should at least prime them with an anti-shine primer.
What toner is good for oily skin?
This top-rated La Roche-Posay toner may help improve skin texture and minimize pore size if you have oily or acne-prone skin.
Salicylic acid, a key component, also helps to gently clean and unclog pores.
Should the foundation be darker or lighter?
Always have two foundations on hand: one that is nearer to your natural skin tone and the other that is a touch paler.
In order to get the most natural-looking finish, apply two tones of foundation, one for the middle of your face and the darker one for the edges.
What foundation do I need?
On the label, look for "poreless" and "shine-free."
Moisturizing ingredients in matte makeup might help those with dry or aged skin.
Make sure you choose a foundation with a light finish if your skin is lacking in shine.
In Conclusion,
Having oily skin is perfectly okay.
Your skin is absolutely amazing and you shouldn't wish it was any different.
All you need do is find the perfect foundation for your skin and stick with it because a good foundation is everything when applying makeup.
You now know about a wide range of amazing products to choose from. Trust me, you are going to love them.
So next time you're heading to the makeup store, do well to get one of them for yourself.
Because we all have to look flawlessly gorgeous and the perfect foundation for your skin does that effortlessly.
However, if you still have a question about this article, kindly drop it in the comment box below and we will be happy to help you.
Don't forget to follow us on Instagram or Pinterest for daily updates.