Nothing spices up your look in the most stylish way like a cream blush. It's super easy to glow up when using a cream blush.
While standard cheek powders have longevity, cream blushers provide a dewy glow, a more natural-looking flush that wakes and flatters your natural skin tone.
Diane Jones, a makeup artist, described them as a "highlighter and blush in one."
This is owing to the formulations' emollient texture, which Diane prefers since it "reflects light and gives the complexion that extraordinary skin-like, lit-from-within shine that powders just cannot create."
Cream blushes are also more tolerant than powder blushes.
Cream blush penetrates into the skin rather than resting on top of it like powder blush, so it won't cling to dry areas or pimples or exaggerate skin texture.
They're easy to blend whether with a brush or your finger and maybe reapplied throughout the day.
Everyone needs a cream blush. Don't know which one to use? Well, here are 20 fab cream blushes to give you that all-day glow.
20 Best Cream Blushes
1. E.L.F. Cosmetics Putty Blush
ELF Cosmetic Putty Blush is a silky, soft putty blush that melts into your skin. For a healthy-looking glow, this creamy, highly pigmented product glides into your skin. It's a Buildable recipe that is light in weight.
It literally looks like a semi-matte powder finish when applied to the skin. Plus, it's inexpensive and very portable.
2. Ilia Mult i-Stick
A convenient, on-the-go product for a subtle flush of color on the face and lips.
The soft, creamy texture melts into lips and cheeks for a seamless application.
Multi-Sticks are an easy-wearing, very flexible product that warms and flatters a variety of skin tones, giving the face a lovely, fresh finish.
3. Tower 28 BeachPlease Lip + Cheek Cream Blush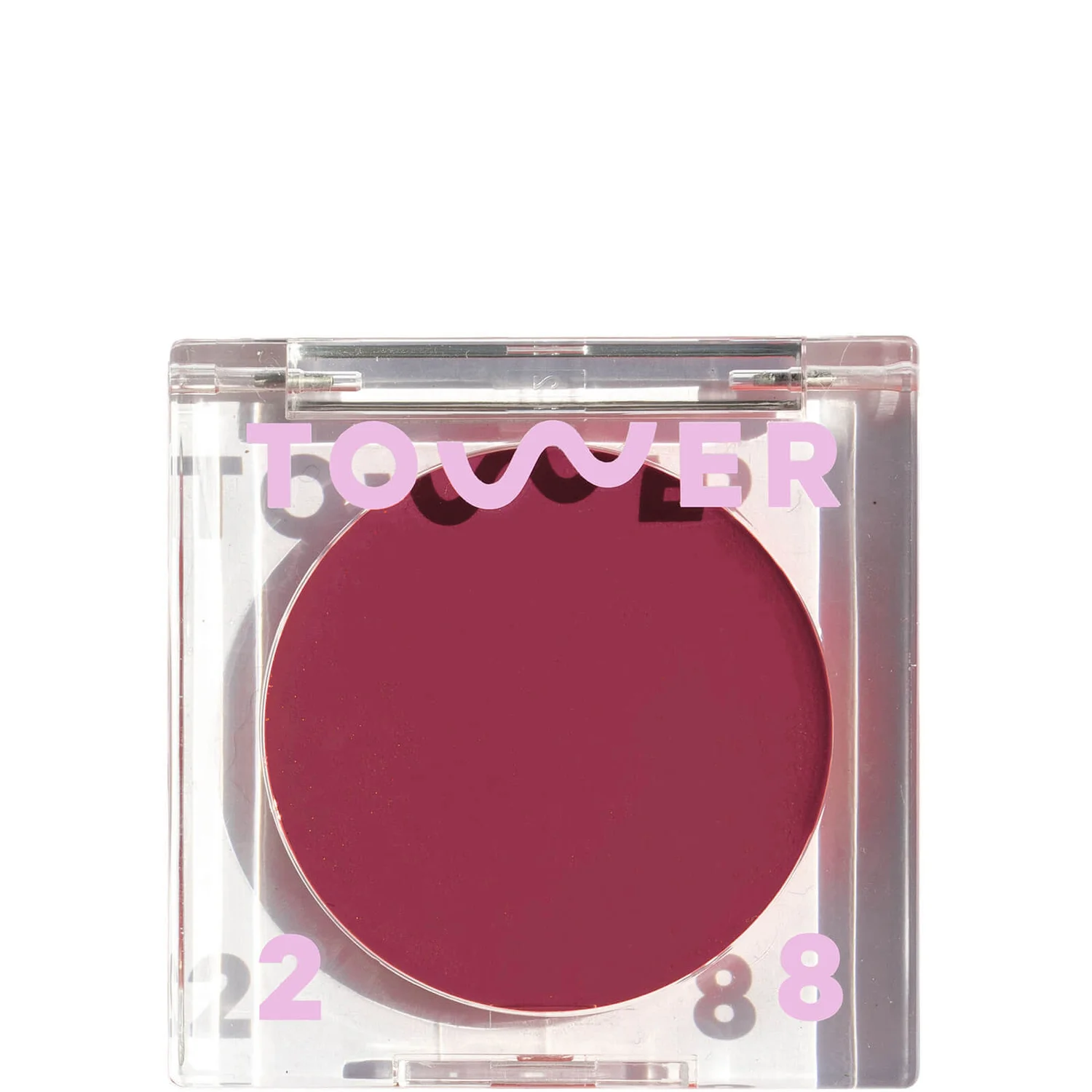 For sensitive skin, this blush is enriched with nourishing and calming components including aloe vera, as well as green tea.
Colors include faint peach tones to an intense reddish-purple tint.
"Easy to mix, ideal for travel, and have a nice dewy finish," comments Mary of these cream blushes.
4. Lilah B. Divine Duo Lip & Cheek
This multi-purpose, creamy lip and cheek combination with a beautiful matte finish double your delight. Its revolutionary formulation gives a blendable and buildable color that can be worn day or night thanks to its long-wearing but creamy and hydrating properties.
For the ultimate multi-tasker, use it as an eyeshadow cream.
5. Fenty Beauty Cheeks Out Freestyle Cream Blush
An airy-soft cream blush that melts into the face for an effortless wash of color, bringing vitality to all skin tones with a natural-looking flush in 10 subtle colors.
Easy to apply, can't be overdone, and comes in a variety of hues to suit any skin tone.
6. Glossier paint
It has all of the characteristics of a solid cream blush: it's uniform, available in a variety of gorgeous hues, and stays on all day, even without the use of a setting powder or spray.
"It's almost like it sets on its own and lasts longer than most cream blushes," adds Emmy Jones, a makeup artist.
The company has increased its shade selection to include darker, richer hues that are very flattering on women of color.
"It's been my go-to since it mixes so beautifully and looks so good on my complexion, particularly with my gold undertones," she adds.
7. Kjaer Weis Cream Blush
This best-selling, award-winning dewy touch of color dissolves into skin. This easily blendable and buildable product mixes perfectly into the skin for a natural sun-kissed blush that feels like a dream.
It's a lightweight but long-lasting flush of color with a Certified Organic blend founded in skincare components like Sweet Almond and Jojoba Seed oils that you can apply to your eyes, lips, and cheeks.
8. Ta Major Beauty Headlines Double Take Crème & Powder Blush
In order to achieve an eye-catching three-dimensional finish, this pigmented, weightless powder is combined with an ultra-hydrating, dewy cream.
With this combination of two complementary blush formulas in one compact, you are sure to turn heads.
9. Rare Beauty Stay Vulnerable Melting Cream Blush
When applied, this weightless cream blush dissolves into skin for an all-day wash of color that was inspired by our natural flushing when we're feeling vulnerable.
The recipe blends pigments with a light, spherical combination of oil and powder.
For a natural satin finish with a subtle blurring effect, this foundation applies smoothly and seamlessly.
10. Nars Multiple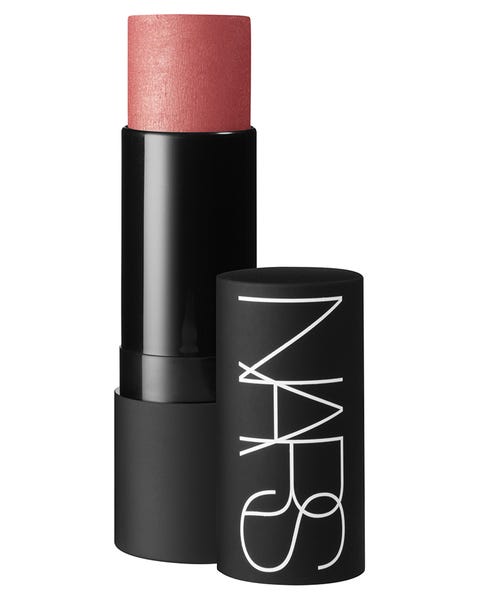 Nars' The Multiple, maybe the most famous cream blush on the market, captures shimmer just right.
Each of the five attractive tones provides a gentle sparkle that enhances the skin without being overpowering.
Choose the renowned gold-flecked Orgasm or the lovely bronze-toned Maui.
11. Wander Beauty Blush and Illuminator on-the-glow
It's a multipurpose beauty must-have that gives cheeks, lips, eyes, and the body a stunning flush and dewy radiance.
To save room in your cosmetic bag and simplify your makeup routine, swap out your blush, lipstick, highlighter, and eyeshadow for one single multitasker.
The soft-focus illuminator offers a universal shine to eyes, face, and body, producing luminous depth, while the cream color gives lips and cheeks a natural blush.
12. Makeup by Mario Soft Pop Blush
The cream blush stick provides a subtle flash of color to the cheekbones.
Makes your cheeks seem healthy and luminous with sheer, buildable coverage.
The recipe is enriched with emollients and provides a dewy finish without the greasy feel.
13. Beauty Higher Standard Satin Matte Cream Blush
All skin tones and cosmetic styles are catered for by this satin matte cream blush, which has a good payoff and a wide range of shades.
These high-pigment, ultra-creamy blushes provide a natural flush of color that will have you reaching for another tube as soon as possible.
14. Style Cosmetics Convertible Color
Stila's lipstick-and-blush-in-one is a beauty must-have. Non-greasy, this creamy, transparent tint provides a natural glow to the cheeks, while lips burst with a burst of fresh, vibrant color.
It comes with a mini mirror so touch-ups are so easy.
15. Tata Harper Cream Blush
The light, transparent blush provides a natural wash of dusty pink on your cheeks, lips, and lids with a silky, shimmering finish.
For the ideal flush, this ultra-creamy product dissolves into the skin and protects it from harsh conditions.
16. Pixi Blush on the glow
In addition to providing moisture and conditioning, this tinted balm also adds a subtle tinge of color.
17. Maybelline New York Cheek Heat Gel-Cream Blush
With Cheek Heat, Maybelline has created a water-based gel-cream blush filled with vibrant pigments that can be built up for a more natural effect.
Natural-looking blush tones are available in six hues.
18. Vanish Blush Stick
The texture of Hourglass's new Vanish cream blush sticks is fantastic.
Each appealing hue glides over skin to give a sheer tint with the staying power of a powder and the shine of a cream.
To mix with your foundation, just swipe from the stick and tap around the borders.
19. Blush Divine Radiant Lip & Cheek Colour
One of our favorites is this gorgeous, creamy blush.
A skin-friendly foundation of squalene and vitamin E is blended with transparent, cool-toned pigment to bring out your natural skin tone.
The finish is radiant, but not so dewy that the face seems moist, and it has a long-lasting power on the cheekbones (and lips too).
20. Baby Cheeks Blush Stick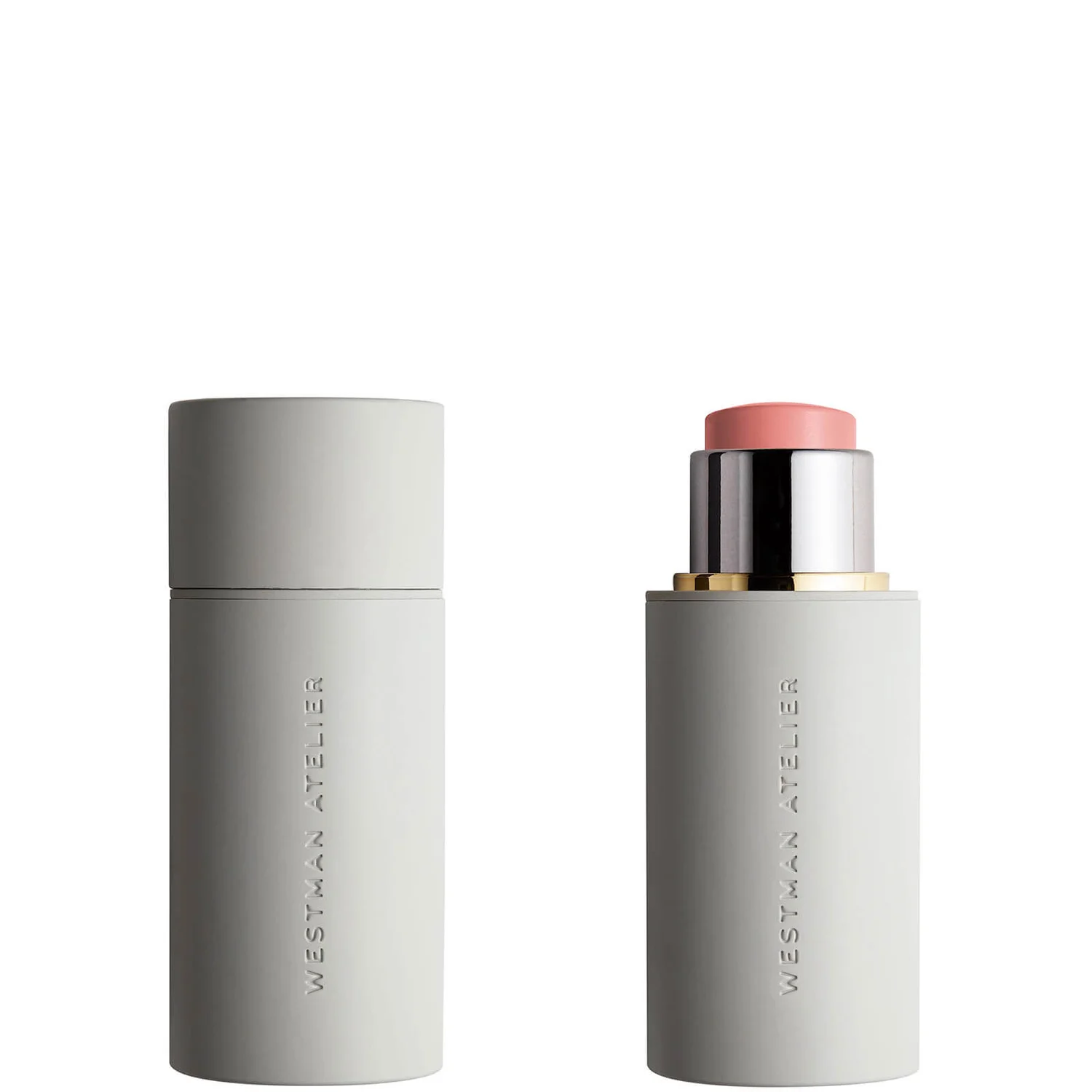 These ultra-creamy sticks, created by A-list make-up artist Gucci Westman, may be used on the eyes, cheeks, and lips.
They're almost weightless, yet don't slide about on the skin, and they reflect light more vividly than others.
How to Apply Cream Blush
Now you know about tons of cream blushes you could use, let's find out how you can apply them.
1. Dab onto cheeks
A little is just enough.
Use your fingers to apply cream blush to the apples of your cheeks, squeezing 1 to 2 dots onto each finger.
2. Blend
Nicely apply the cream blush to the face
3. Check it out
That's pretty much it about cream blush. It's so easy to apply. Take a good look at yourself in the mirror. Like what you see?
Frequently Asked Questions on Cream Blush
Who should wear cream blush?
All skin types and ages benefit from cream blushes, but dry or older skin, in particular, will appreciate the added moisture cream blushes provide.
If you have oily skin, you may want to avoid using cream blush since it might clog your pores.
Is cream blush better than powder?
For darker skin tones, cream blush is a fantastic option since it's both more pigmented and more moisturizing, making it ideal for those with dry skin.
powder blushes are more suitable for oily skin since it's translucent.
Which lasts longer powder or cream blush?
Cream blush tends to fade faster than powder blush.
Using a powder blush on top of a cream or liquid foundation might cause it to seem cakey.
Do you put cream blush on before or after powder?
After applying powder to your face, do not apply cream blush to your cheeks since it will not blend smoothly.
If you want to use both blush and powder, apply blush first and then finish up with loose powder.
Can I wear blush without foundation?
Of course, you may wear blush without a primer or foundation.
Although priming your skin before applying makeup isn't required, but don't miss this step when you want to wear a cream blush.
By doing this, a wall will be built between them. Your pores will be less likely to get clogged if you use a primer.
Takeaway on Cream Blush
Cream blushes are like a sparkle. They add a glow to your skin within an instance plus they're so portable so they are perfect for on the go.
In a fast-paced world like ours, you really want a product that helps you stay chic but doesn't take too much of your time. The best part is, you can apply them with the tip of your fingers and in a matter of seconds.
The con is, don't wear cream blush if you have oily skin.
Have questions about this article, kindly drop it in the comment box below and we will be happy to help you.
Don't forget to follow us on Instagram or Pinterest for daily updates.